Gain Your Chance to Win A Hilux - All Season!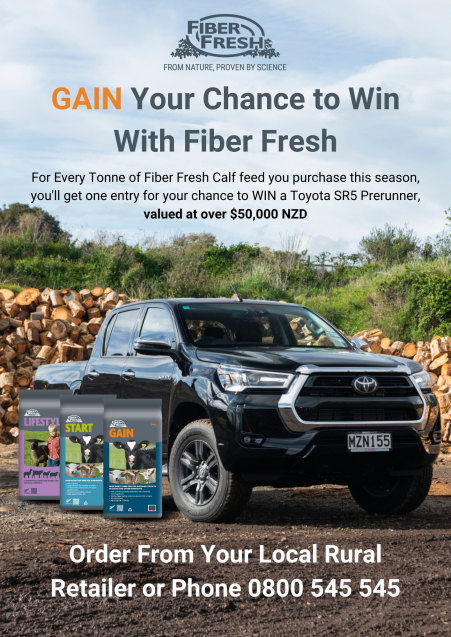 Terms and conditions:
The promotion applies to all tonnes of Fiber Start, Fiber Gain and Fiber Lifestyle ordered and delivered on farm from 14 June – 8 December 2023. Every tonne will qualify for one entry in the draw for the chance to win. Promotion is only available in New Zealand and while stocks last. The successful participant will be notified on December 11 and be invited to the live prize draw on December 15 2023. The participant is presented with 100 tamper-proof envelopes, one (1) of which contains a prize of the Toyota the major prize and 99 which contain a prize of $5,000 of Fiber Fresh Product. The participant must select one (1) envelope only to open and reveal the prize notification inside. Prize draw is final and will be conducted live. Employees and direct family of Fiber Fresh are not able to enter.