Fiber Ezy® Has Had a Bag Makeover!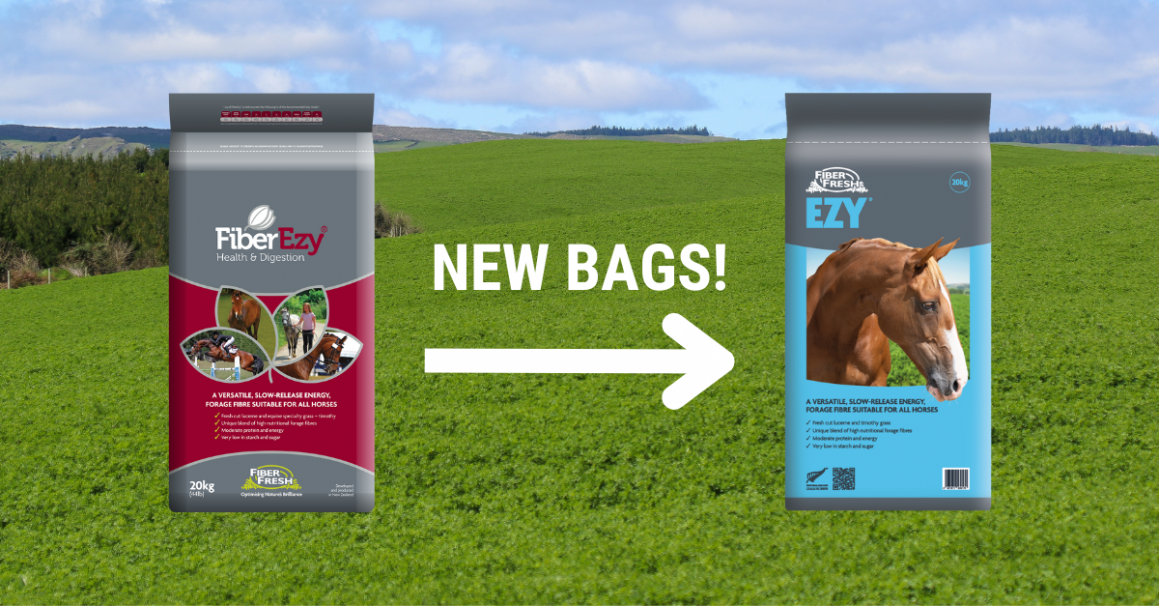 We're excited to let you know that your favourite blend of premium timothy and lucerne grass FINALLY comes in its new stylish blue bag!

Rest assured, it's still the same Ezy goodness you know and love, just with a snazzy new exterior. So, whether you're grabbing a bag from the store or receiving it on your pallets, be on the lookout for these cool new blue bags.

Our previous burgundy bags will still be used until we've run out of them (no waste here!). But you can be at ease over the fact that these bags still contain this season's product. So, you're still getting the premium fibre that you and your horses deserve.