Testimonials
Hear what our customers are saying about us: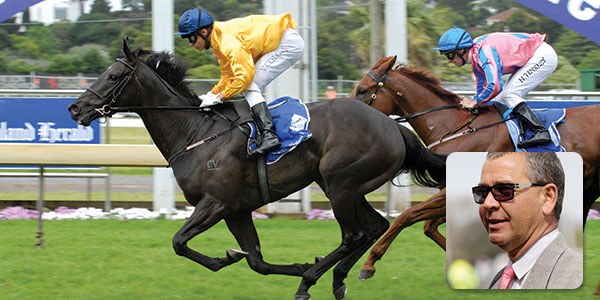 In about June 2011 I replaced the traditional dry chaff portion of my feeds with Fiber Fresh products both in my stable and on my agistment property. Apart from the exceptional palatability and the convenience of handling and storage I have found these products to be beneficial in many ways – they are dust free for a start – a huge advantage for the equine athlete. I feel also that the products have very high nutritional value. One would imagine that both the digestive tract and the respiratory system of my horses would have benefited greatly from the addition of this quality feed.

Photo courtesy of Trish Dunnell. Silent Achiever (O'Reilly) – Trainer: Roger James, Jockey: Vinny Colgan. Winner in 2012 of the Telecom New Zealand Derby (NZ-G1), Radio Live Championship Stakes (NZ-G2), Falls Restaurant/Mullins Tyres Avondale Guineas (NZ-G2), HS Dyke Waikato Guineas (NZ-G3), and the Schweppes Crystal Mile (AUS-G2). NZ champion three year old in 2011/2012. Seen here winning the Telecom New Zealand Derby at Ellerslie Racecourse in 2012.
Roger James