Testimonials
Hear what our customers are saying about us: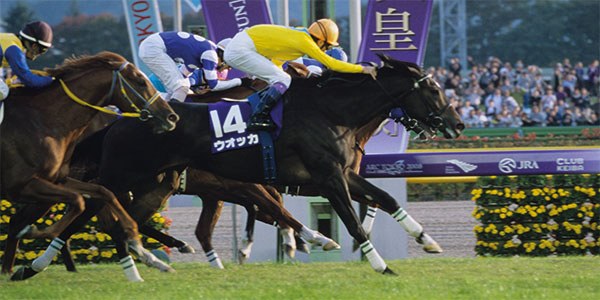 My horses are being trained in a healthy way, and I find Fiber Fresh products to be safe, natural and healthy sources of fibre.

When choosing feeds for my stable, I look for high calories for racing and in Fiber Fresh products I also have the ability to supply high energy through the forage-fibre portion of the diet. They must be feeds that the horses find palatable to reduce their stress.

I have noticed that since using Fiber Fresh products the horses have better digestion and have less instances of colic. For putting condition on horses, and bringing the horses' back to health after a hard campaign, the high protein content of FiberProtect® is exceptional. I find Fiber Fresh products to be consistently high quality and feel assured that any questions from my stable are dealt with quickly and professionally.

Having healthy and happy horses in my stable winning races is my main objective.

Photo courtesy of Japan Racing Association, ©JRA

Photo courtesy of Japan Racing Association, ©JRA. Vodka (Tanino Gimlet) – Trainer, Katsuhiko Sumii; Jockey, Yutaka Take. Race Record 26: 10-5-3, Earnings ¥1,333,565,800 (approx. $13,2M USD). Japan Horse of the Year 2008 & 2009. Winner of seven G1 races in Japan and retired the highest earning mare in thoroughbred history. Inducted into the JRA Hall of Fame in 2011. Seen here edging Daiwa Scarlet (Katsumi Ando) to win a thrilling finish to the 138th Tenno Sho Autumn (JP-G1) in 2008 at Tokyo Racecourse.
Katsuhiko Sumii