Testimonials
Hear what our customers are saying about us: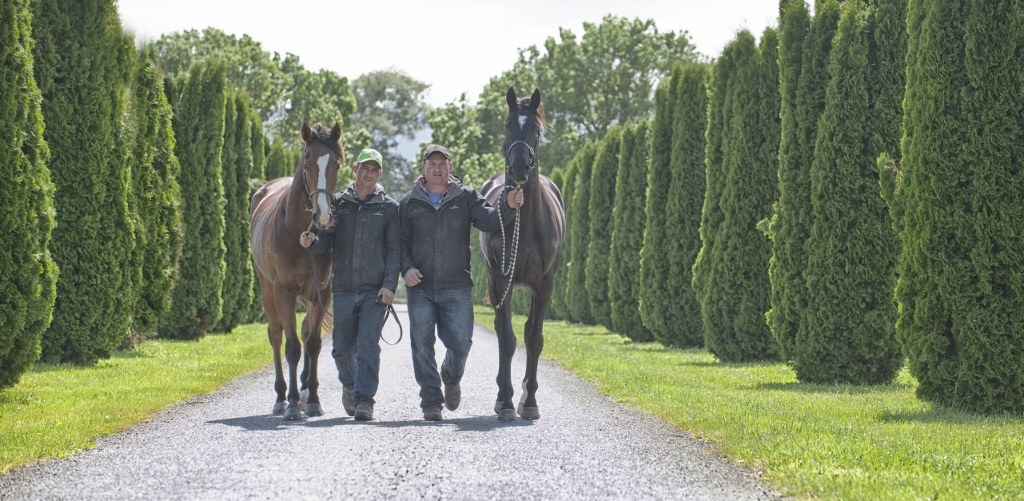 Bright future for Moemoea Park brothers
Living their passion deep in the heart of Waikato horseracing country, brothers Dan and Jim Cherry have a vision that is as strong and dynamic as their partnership and experience.

The Matamata-based pre-trainers and horse breakers own and operate Moemoea Park, which they set up 14 months ago. Starting out in Australia, the brothers have gone from strength to strength, having worked with the likes of famous filly Black Caviar, who was inducted into the Australian Racing Hall of Fame in 2013, and working alongside some of Australia's top trainers.

Now doing their own thing in New Zealand, after recognising the fantastic opportunities on offer in New Zealand, the brothers have a steadfast goal of becoming the best in the business.

"It's always been a dream of ours to start up our own business," says Jim. "It's even in our name. Moemoea, which means vision and dream in Māori, is the realisation of our childhood dream to create a special business doing what we love most – encouraging, training and preparing horses. We decided early on we wanted to take New Zealand by the balls and to be number one breakers, so that's our goal.

"All we've known throughout or lives has been race horses – it's in our blood. And all we want to do now is continue doing the best possible job we can, and educate the horses that come through our gate so they can perform to the best of their ability. We want to take them as far as they can go."

With their father a jockey in New Zealand and later Australia, Jim and Dan both began riding at age two, with Jim beginning riding track work at five and breaking in his first horse at just eight. With riding so engrained in the blood, both started out on careers that have seen them mentored by some of the best in the business, including an 11-year stint with renowned trainer Brett Cavanough in Northern Victoria, Australia.

With a solid partnership built on mutual trust and respect, Jim and Dan have dedicated philosophies as to how to get the very best out of their charges. And nutrition is one.

"Horses have to be fed right from the very beginning, especially babies, so they are totally prepared for racing – you've got to make sure you fully equip the horses for the trainers and that there are no surprises for either party."

The brothers use a mix of feeds in order to give the horses as much energy as possible.

After discovering Fiber Fresh's high nutritional fibre, they now have the diet "spot-on".

"We like to feed the horses up as much as possible and it's important they have the energy and nutrition they need to work hard and also be prepared for what life will be like when they're racing.

"We use Fiber Fresh's FiberMix for the increased energy content and price-wise it works out cheaper than feeding products like lucerne chaff, which doesn't have nearly the same nutritional benefits.

"Every horse loves FiberMix and it's always the first feed to get eaten. We don't have problems with ulcers either, with the high nutritional fibre providing the perfect base to their diets.

"The diet works well for us and certainly works well for the horses, they do so well on it."

Having broken in 95 horses since they began operating as Moemoea Park 14 months ago, Dan and Jim say the support from the local Matamata community has been great.

With six full-time staff at Moemoea Park, including Jim's wife Samone, success is very much a family affair. And although the brothers have honed their craft down to a tee – "you never really stop learning".
Brothers Dan and Jim of Moemoea Park