Testimonials
Hear what our customers are saying about us: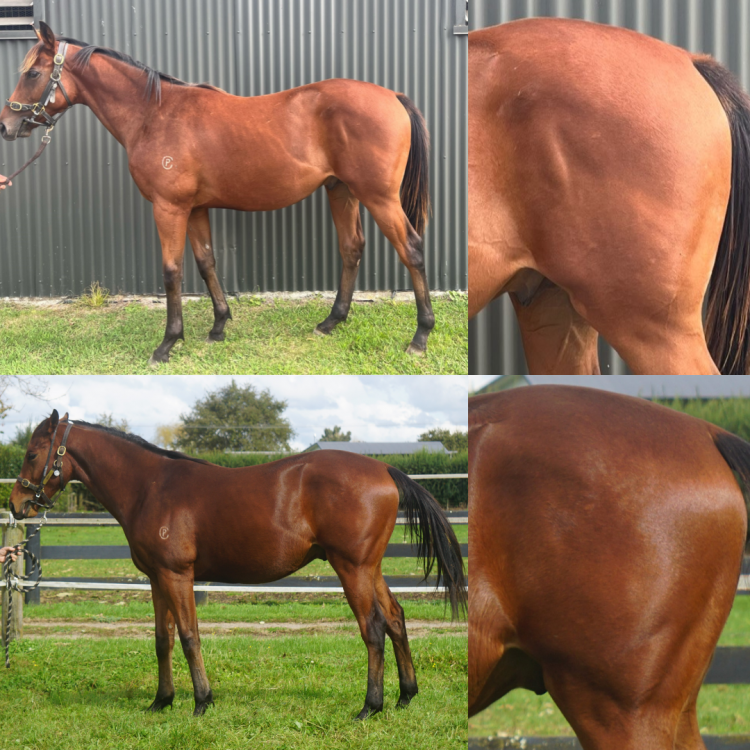 Canterbury Park Farm has been a thoroughbred breeding, spelling and eventing stud in the Waikato for over 25 years. Coming from a traditional horse racing background, feed time is one of the two most important times in a horse day – the other being exercise time.

Lucerne and barley are very traditional racing feeds that racing people are familiar with and understand. Boost+ has Lucerne and kibbled Barley, which has drastically helped to build condition in our horses. The introduction of Fiber Boost+ into our feeding regime has been an important addition for growing strong, muscled, racing and eventing horses. In particular the swap to fresh lucerne from dry chaff has increased the nutritional value of our feeds—with other additional benefits in moisture retention and dust control.

Pictured is a Time Test X Glinda Goodwitch as a yearling.
The top photo (fed dry chaff and hard feed) was taken seven weeks prior to the bottom photo (fed only Fiber Boost+).
Canterbury Park Farm